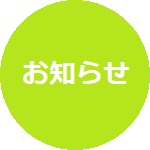 Buncho Co., Ltd. will be closed for the winter holidays from noon on Monday, December 28, 2020.
We will be open for business as usual from 8:30 a.m. on Tuesday, January 5, 2021.
We apologize for any inconvenience, and thank you for your understanding.
* Inquiries from the website will be answered after January 5, 2021.
We look forward to your continued patronage next year.